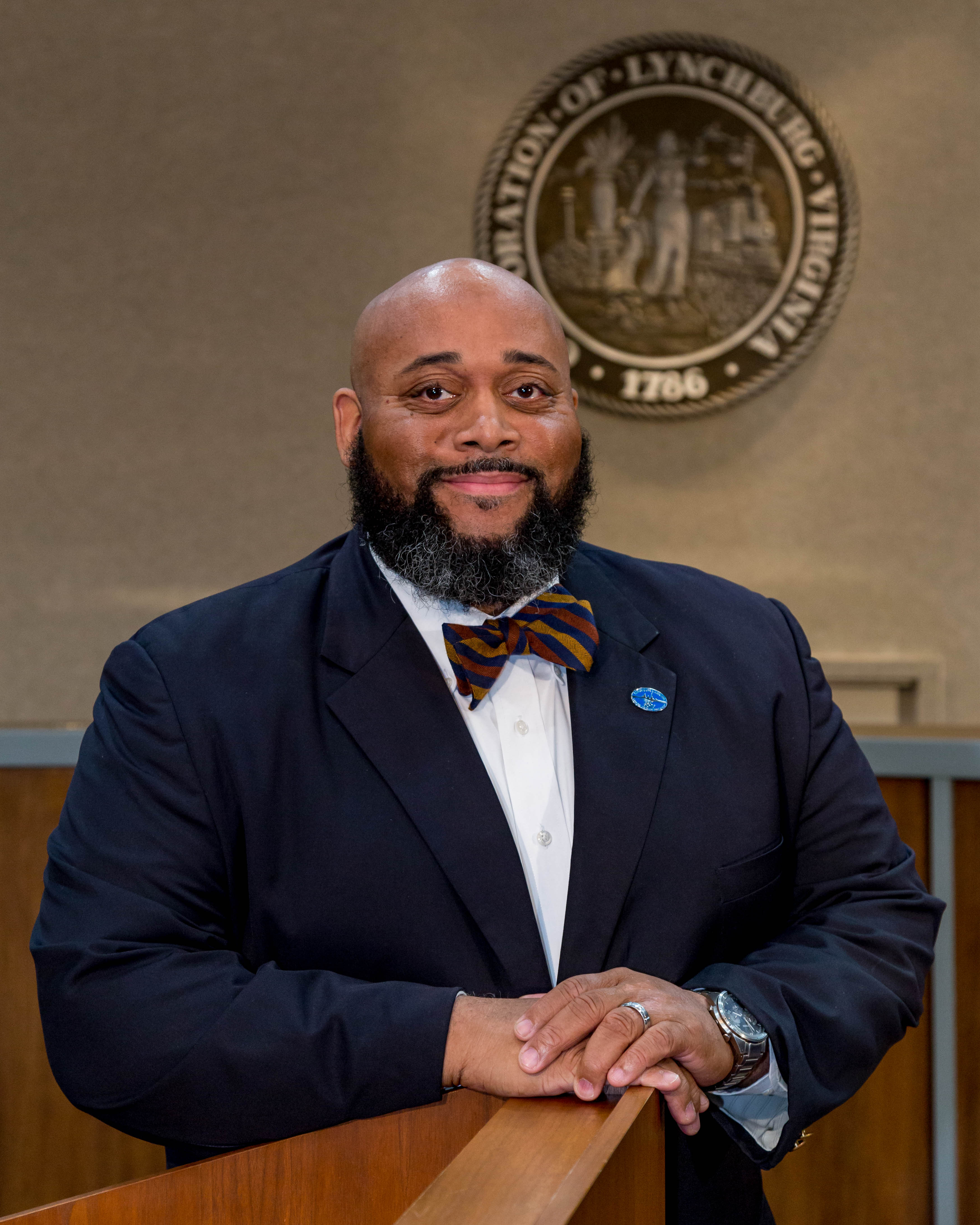 A DAO in the Life
John Hughes, Assistant City Manager, City of Lynchburg
Life lessons come in various forms. My paternal grandmother often quoted poetry as a means of affording us both literary education and a note to her struggles. Langston Hughes' iconic poem Mother to Son, was a favorite. Visualizing the ease of maneuvering a crystal stair versus the reality of climbing over torn boards, splinters and tacks was (and still is) a sobering notion. On the maternal side, a sense of fairness prevailed with a TRUE open-door policy for neighbors. Both sets of ancestors were hard- working, socially-active, and loving. They stressed the importance of education as a great equalizer and a tool for maintaining respect. Also, both recalled times of despair, oppression, mistreatment, and disenfranchisement. I wish I could speak with my grandparents now. I wonder if they would be surprised at the stories of their grandchildren. What would they say today to the conflict and unrest seen in the world? Could they even fathom that so-called "unalienable" rights continue to be restricted?
This year of vision (20/20) has been one of life lessons. COVID-19 continues to sweep through communities and disrupt the lives of everyone, while also becoming a political issue. The public murder of George Floyd in May 2020, after the murders of Breonna Taylor in March and Ahmaud Arbery in February, sparked protests throughout the world. As we know, our Virginia localities have not been immune to these factors, no matter the size. A greater divide, resting in America's peculiar institution serves to maintain the division in our cities, towns and counties. Social media blasts discontent concerning confederate statues, acknowledgment of Juneteenth, and reinforces racists stereotypes. Even the public conversations of local council meetings have been laced with triggers, microagressions, misogyny, and outright bigotry.
What lessons can be gained from these experiences? Primarily, it appears many people are talking, yet very few are listening. In Kim Scott's Radical Candor, she suggests we "Listen with the intent to understand, not to respond" (Scott, 2017, p. 133). Although Kim Scott is not the first to recognize the value of this mantra, her point is well taken. Communication resulting in productive dialogue is a skillset, not a gift. I pose a self-reflective question: Throughout 2020, have we been speaking with colleagues, associates, friends, etc. through a mostly egocentric viewpoint? Remember the essence of listening is to understand.
Without question, I continue to endure the "slings and arrows of outrageous fortune" as a public servant in this environment (Shakespeare was also on the reading list). To those who generally choose to disregard the humanity of others, my pedigree and education do not matter. Professionals I've met during my tenure with ICMA have mostly provided a firmer base for appreciating differences. Some have also kept me aware that membership in a local government organization does not equate to an open/progressive mindset (more on that in another article!). Ultimately the lesson is to give power to positivity, encourage enlightenment and uphold understanding. When we peel back the onion of our respective governments, is real progress shown according to our organizational policies and data? Are we sincerely supporting ideologies from books like Crucial Conversations, Radical Candor, and Life is Good, or are we stifling creativity and making life miserable for others? Are we minimizing lived experiences of coworkers? Do we use the language of the oppressor to justify the status quo? To answer those questions, self-reflection and personal responsibility require us to take advantage of learning opportunities, get to know diverse groups of people, and become uncomfortable.
One such opportunity will be presented on October 9, 2020 from 9am until 1pm during the Fall DAO meeting. This virtual conference, hosted by the City of Lynchburg, sponsored by Old Dominion University, and facilitated by Dr. Ron Carlee will address implicit bias, microaggressions, systemic discrimination and promoting equity. As a tool for social responsibility (ICMA Ethics Tenet #2), we are obligated to realize that these issues affect all localities and are not limited to certain geographic dimensions.
Life lessons do manifest in a myriad of ways from the guidance of family and relationships forged in the work of local government to negativity of non-listeners, the lessons are plenty. DAO Life for me requires "sometimes goin' in the dark, where there ain't been no light" to borrow from one line of Hughes' poem. As a member of VLGMA, ICMA and the NFBPA, I'm hopeful that illumination of those dark places will come through our collective work, for the benefit of the next generation, before it is too late. Peace.