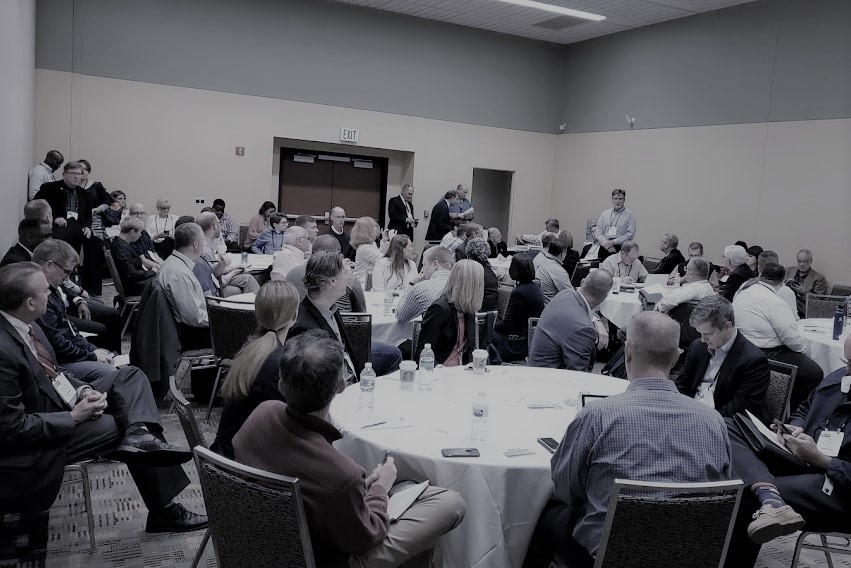 Affordable Housing
County A

There is an ongoing movement for tiny home and tiny home communities in California. Yuma County underwent a significant project converting tough sheds into housing for the homeless. Tiny homes are currently not in the building codes, so some officials are wary of beginning projects but are instead looking to address regulations before to allow for these developments. 

County B

Colorado is currently working on projects for company housing. 

County C

Pittsburgh is developing economic development agreements requiring that a company they were assisting do something about housing, not just for employees but for the community at large. 

County D

Loudoun County has made inclusionary housing ordinances to create affordable housing. They are looking into co-location affordable housing with county properties (e.g. firehouses, community centers). They are also looking into ways to subsidize housing costs. Affordable housing requires multifaceted partnerships with various levels of government, the public, the private sector, and non-profits. 

County E

Clackamas County is working to build a veterans transitionary housing community out of repurposed scaffolding. Eugene, Oregon, has done tiny home projects that have been very successful. Quixote Village in Washington State is a great example of a successful tiny home project. 

County F

Separating the issues of supportive housing from affordable housing is very important when getting the community involved in an issue. Supportive housing can lead to a lot of "not in my backyard" disputes, whereas affordable housing projects are more readily accepted. 

County G

County is becoming a bedroom community as the population is growing rapidly. Officials have stopped using the term "affordable housing" as it has become too contentious. 

County H

Ellis County has a university that artificially spikes housing costs. New builds oftentimes do not appraise for the cost of the building, making getting mortgages at times impossible. 
The Opioid Crisis
County A

Many communities have joined in the class action lawsuit against opioid manufacturers, but it is not a solution to the problem.  

County B

NARCAN hasn't helped solve the addiction, but it has greatly offset the number of opioid-related deaths.

County C

Many of the individuals coming into the criminal justice system are testing positive for opioids. They've gotten NARCAN into the hands of police, which has saved many lives. Some in the community have begun to question why the County provides free NARCAN to addicts but not free insulin to diabetics. 

County D

San Francisco has become a pilot site for a new program that creates safe injection sites. 
Opioid addiction needs to be framed as a disease and not a moral issue.

County E

Needle litter has become an issue. The County has begun to pass out clean needles and color-coding them so that they can identify their source and more accurately address the issue. 

County F

A lot of the current solutions are downstream. Overprescribing is one of the core issues leading to the crisis. Lane County has increased accountability for medical providers. They have found success with alternative pain therapies, which have been increasingly provided. They also verify that individuals are not jumping between medical facilities to obtain more opioids. 

County G

Hamilton County started a task force to deal with the issue utilizing NACo's resources on starting a task force. 
Infrastructure
County A

Colorado creates special districts. While decisions from the State would be ideal, they have not passed anything significant in recent years. 

County B

Gas taxes would need to be raised to obtain the necessary revenue. 

County C

Virginia created a regional coalition to petition the State to produce funding for projects.

County D

The Chicago area is planning to start taxing vehicles for miles driven, not gas, to compensate for the loss of revenue associated with the increase of electric vehicles.  
Employee Union Relations
County A 

A recent strike in the County was likely a result of pressures being placed on unions following recent SCOTUS decisions. 
Developing a strike plan prior to the event proved to be invaluable.
Collecting Revenue
County A

The State has proposed taking over property evaluations from the local governments. 

County B

A Statewide organization created subsection to focus exclusively on the unique issues facing rural areas. 

County C

They are working to create economic incentives to for companies that offer jobs to low-skilled workers. Currently, they are only getting high-skilled businesses. 
Emerging Issues: Dockless Scooters
County A 

Many Southern California communities have become great models for dealing with this issue (e.g. Santa Monica, Venice Beach, Los Angeles, Pasadena). 

County B

The dockless scooters also present ADA compliance issues. Who is accountable?  
Emerging Issues: Ecommerce 
County A 

There has not been an enclosed mall built since 2006. It is predicted that many malls will soon be abandoned, and they are becoming attractants for criminal behavior and illegal dumping. 

County B

Ecommerce is the biggest threat to local government revenue. NACo and ICMA need to start addressing this issue. The valuation of warehouses is significantly less than stores. 
Other Issues for future discussions 
Marijuana
Use and maintenance of Federal land
Cybersecurity
Emergency management
Federal preemption of local authority