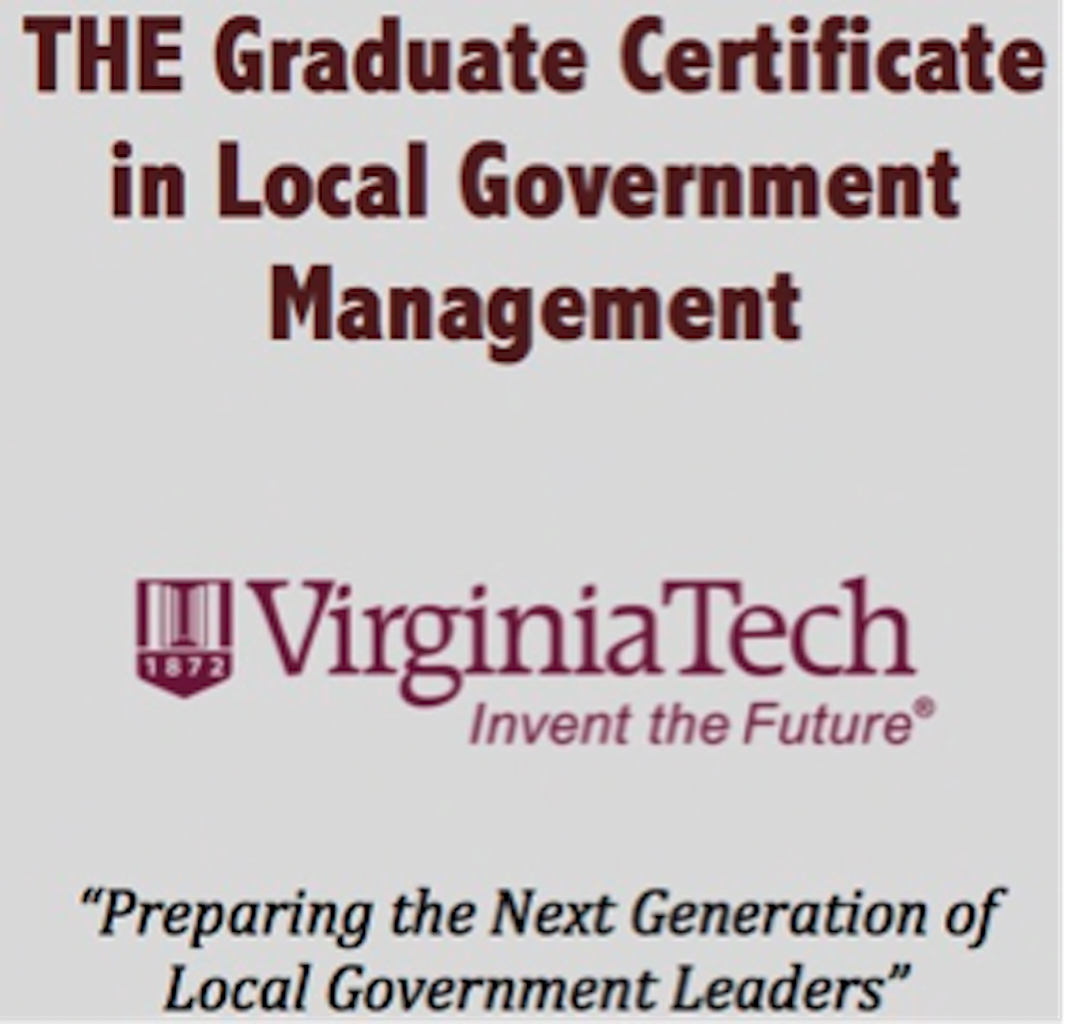 The graduate certificate in local government management continues to prepare the next generation of local government managers and leaders!  We started classes the week of August 26th with a full cohort of students from across the State. 
Thank you to Kim Payne, Cindy Mester, Kathleen Guzzi and Sara Carter for serving as adjunct faculty for the fall classes. 
The local government certificate program is supported by a MPA student, Lucas Hodge.  Lucas worked as an intern in the Town of Pearisburg this summer and was the recipient of the Jerry Cox Scholarship for local government management.  Lucas is very excited to continue his studies and achieve the local government certificate.  Lucas will serve as the VT ICMA student chapter president and will be arranging guest speakers and webinars throughout the semester.  If you are interest in serving as a student mentor or guest speaker, please email him lhodge1417@vt.edu.
We have a number of recruitment sessions lined up for the Fall.  Thank you to Steve Owen who will be helping with recruitment in the State.  The following sessions are confirmed:
City of Lynchburg, Wednesday, September 4th, noon
City of Staunton, Monday, September 9th, 3:30 pm
Fauquier County, Monday, September 16th, 11:00 am
Any student or manager is welcome to attend the sessions.  Please contact Stephanie Davis, sddavis@vt.edu or Steve Owen, sfowen@vt.edu with any questions.
We are excited to continue our third year of the VGFOA professional development program.  The next workshop will be held on September 19, 2019 at the Virginia Tech Research Center in Arlington. 
Please use this link to register and for more information.