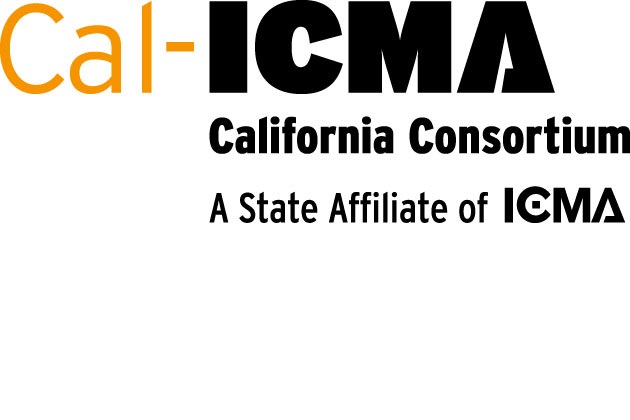 Cal-ICMA Board Meeting
Wednesday, February 13, 2019 –11:30 AM-1:00 PM
InterContinental Hotel, San Diego—Embarcadero Room
901 Bayfront Court, San Diego, CA  92101
Minutes
Call to Order/Establish Quorum

President González called the meeting to order/established quorum at 11:40 AM
Approval of Minutes of November 7, 2018 and January 16, 2019

A.J. Wilson moved to approve the minutes as proposed. The motion was seconded by Kevin O'Rourke and the November 7, 2018 and January 16, 2019 minutes were approved unanimously.

Budget Review

Robert C. Donnan reviewed Cal-ICMA's financial report, noting that all items were on track and most expenses will be reflected following Q3 and Q4

ICMA West Coast Regional Conference 2019 (March 20-22)

Kevin Duggan reviewed the upcoming conference and noted that the ICMA Executive Board Nominating Committee meeting would take place on March 20.

Potential Cal-ICMA Sponsorship of ICMA's Veterans Local Government Management Fellowship

Robert C. Donnan and Martha Perego reviewed the VLGMF program and fielded questions from the Board. Ed Shikada moved to approve Cal-ICMA's sponsorship of the program. The motion was seconded by Karen Pinkos and Cal-ICMA's sponsorship of the VLGMF program was approved unanimously.    

ICMA West Coast Board Member Report

Maria Hurtado updated the Board on the ICMA Executive Board meeting in Long Beach, California, noting their commitment to diversifying the ICMA leadership. It was noted that Cal-ICMA could provide great insight to ICMA in this regard. It was also noted that constitutional changes would be discussed to increase inclusiveness of ICMA membership
Ed Shikada discussed the upcoming ICMA Connect platform and the revisioning of PM Magazine.
Martha Perego discussed ICMA's focus on further developing affiliate relations and offerings.

Recognition of Magda González for Her Service as Cal-ICMA President from February 2018-February 2019

Steve Rogers thanked President González for her leadership and presented her with a commemorative plaque.
President González thanked the Board for the opportunity to lead Cal-ICMA and thanked Karen Pinkos for calling on her to do so.

Committee Chair Updates:

Ethics Committee: Kevin O'Rourke discussed the development of an ethics training program modeled after one provided by TCMA, monthly ethics articles, and the ethics keynote panel at the conference.   
Scholarship and Events Committee:  Tony Winney mentioned the Cal-ICMA networking dinner being held during the current conference, announced the scholarship recipients for the 2019 ICMA West Coast Regional Conference, and the networking dinner to be held on March 20.  
Talent Development Committee:  Nat Rojanasathira reported on the Talent 2.0 report, developing Talent Initiative newsletter, and upcoming article in PM Magazine, upcoming awards, student outreach efforts, rural community engagement, and Coaching program work.   
Senior Manager/Encore Managers Committee:  Kevin O'Rourke reported that ICMA is adapting the Encore Manager resources for their use. A roundtable at the current conference and upcoming events at ICMA 2019 were discussed.  

Affiliate Group Updates

WLG:  Sharon Landers encouraged ICMA to work with WLG and LWG to improve ICMA's diversity. Upcoming networking and professional development events were discussed. Men were encouraged to attend WLG events.
Senior Advisors:  A.J. Wilson reported on Senior Advisors transitions and noted that they are looking to become more engaged with members in transition.  
NFBPA:  Lorenzo Hines reported that the NFBPA Forum will be in Orlando, Florida from April 3-7 and registration was currently open.
MMASC:  Nick Gonzalez updated the Board on MMASC's membership and noted a recent Board transition. Regional events were being considered. Various upcoming events were noted.  
MMANC:  Carla Hansen reported that MMANC had developed its first 5-year strategic plan, membership diversification efforts were being developed, and various upcoming events were noted.
LGHN: President González reported that the LGHN Conference in Phoenix, Arizona was a success with diverse attendance, LGHN was engaging in ICMA's diversity work, and they are working with Arizona State University to engage MPA students.
CACE:  No update.  
CMD:  Matt Bronson reported on various CMD events and upcoming awards.  
CCMF: Karen Pinkos the new leadership, discussed an upcoming panel discussion and networking event, and noted scholarships for the Harvard Kennedy School and a Stanford University program.  
I-NAPA: Yoko Igawa reviewed I-NAPA's new vision and goals.   

Additional Staff Reports

Kevin Duggan asked for volunteers to facilitate upcoming sessions at the ICMA West Coast Regional Conference.
The Cal-ICMA bimonthly newsletters schedule was reviewed with Robert C. Donnan noting there was an updated format.

Adjournment

President González adjourned the meeting at 2:00 PM
The next meeting will be on April 10, 2019 in via a conference call.