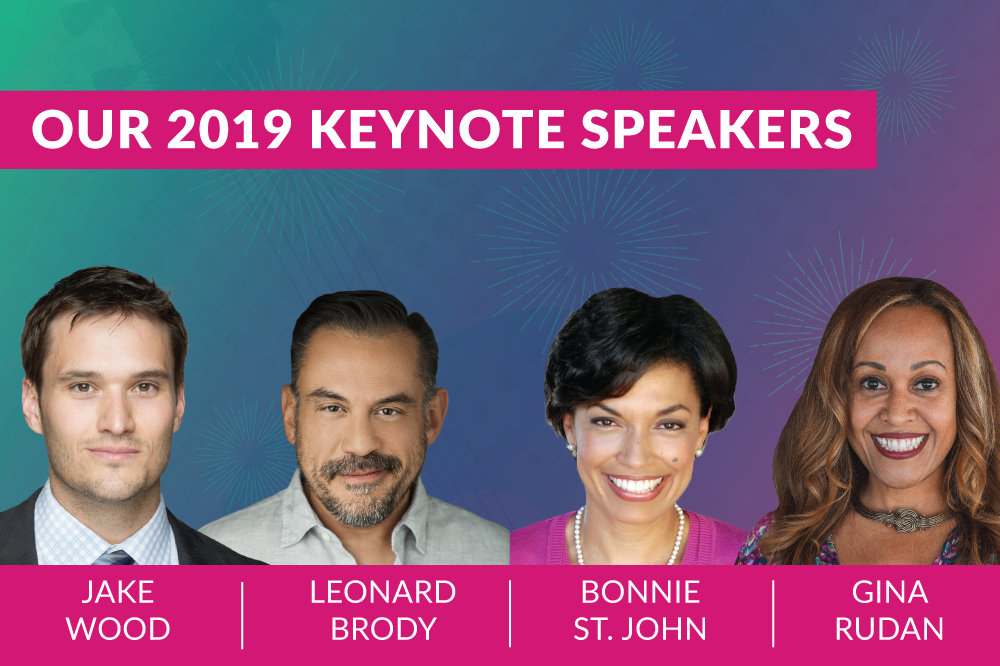 More than 4,000 local government professionals from cities, towns, counties, and other organizations throughout the world are registered for the 2019 ICMA Annual Conference in Nashville, Tennessee, October 20-23, 2019. Over the course of three-and-a-half days, they will work together to share and discover essential tools, strategies, and innovative ideas to make their communities better places to live, work, and play. Conference registration is still open. Reserve your spot before rates go up on Friday, October 11. 
This year's conference features four outstanding conference keynote speakers who will discuss a range of insightful, historical, and social-cultural issues:
Sunday Opening General Session - Sponsored by ICMA-RC
Keynote Speaker: Jake Wood
Co-founder & CEO of Team Rubicon, and author of Take Command: Lessons in Leadership
Sunday, October 20 | 3-5 p.m. | Keynote presentation: Crossing the Rubicon
Jake Wood is the co-founder and CEO of Team Rubicon, a nonprofit organization that recruits, trains, and deploys military veterans to disaster zones around the world and within the United States.  Since 2010, Team Rubicon has scaled to 100,000 volunteers and deployed teams to some of the worst catastrophes of the century.
As a sergeant in the United States Marine Corps, Wood deployed to Iraq and Afghanistan as a scout sniper and earned the Navy-Marine Commendation Medal. A leading veterans' advocate, Wood has briefed President Obama on veterans' issues, met with former Presidents Bush and Clinton on veteran transition and disaster response, and testified before a Senate committee to improve mental health care services for returning veterans. He has also appeared in the major media, including MSNBC, CNN, NBC, ABC, Al Jazeera, US News & World Report, Forbes, and Fox News, and penned an op-ed for The New York Times. In 2014, Crown Publishing published Wood's book, Take Command: Lessons in Leadership.
Monday General Session
Keynote Speaker: Leonard Brody
Award-winning entrepreneur, venture capitalist, best-selling author, and two-time Emmy-nominated media visionary
Monday, October 21 | 8:30–9:30 a.m.
Sought out by organizations such as Warner Music, Dell, Visa, and Pepsi, as well as government entities from India, Israel, and Russia, Leonard Brody helps leaders understand today's rapid pace of change, innovation, and disruption—and what to do about it.
Leonard Brody has been recognized as one of the top 30 management thinkers in the world. He has also been called "a controversial leader of the new world order." He is an award-winning entrepreneur, venture capitalist, best-selling author, and a two-time Emmy-nominated media visionary. He has helped in raising millions of dollars for startup companies, been through one of the largest internet IPOs in history, and has been involved in the building, financing, and/or sale of five companies to date. After selling his company in 2009, Brody became president of the Innovation and Digital Group for the Anschutz Company, one of the largest live sport and entertainment businesses in the world.
The company owns assets such as the O2 Arena in London and Staples Center in Los Aangeles; sports teams like the Los Angeles Lakers, Los Angeles Galaxy, and the Los Angeles Kings; and today is one of the premier concert promotion businesses in the world, seating hundreds of millions of people a year. He is also one of the proud owners of the professional soccer team Coventry City in England.
Tuesday General Session - Sponsored by Cigna
Keynote Speaker: Bonnie St. John
Paralympic ski medalist, Fortune 500 business consultant, Rhodes Scholar, former White House official, and best-selling author
Tuesday, October 22 | 8:30-9:30 a.m.
Despite having her right leg amputated at age five, Bonnie St. John became the first African American ever to win medals in Winter Olympic competition, taking home a silver and two bronze medals in downhill events at the 1984 Paralympics in Innsbruck, Austria. In recognition of this historic achievement, St. John was quoted on millions of Starbucks coffee cups and was honored at the White House by President George W. Bush.
St. John has achieved the highest levels of success in a variety of endeavors throughout her life. In addition to her success as a Paralympic athlete, she is a best-selling author, a highly sought after keynote speaker, a television and radio personality, a business owner, and a Fortune 500 leadership consultant.
She graduated magna cum laude from Harvard University in 1986, and won a Rhodes Scholarship to Oxford University, taking a master of letters degree in economics. Upon her return to the United States, St. John was appointed by President Bill Clinton as a director for human capital issues on the White House National Economic Council.
Read more about Bonnie St. John
Wednesday Celebration of Service General Session
Keynote Speaker: Gina Rudan
Cultural alchemist at Google X and best-selling author of Practical Genius
Wednesday, October 23 | 9-11 a.m. 
As Google X's cultural alchemist, Gina Rudan is responsible for leading both culture and diversity for Alphabet Inc.'s Moonshot Factory. Prior to joining X, Rudan was a senior diversity manager at Google, where she led innovative diversity programs, including designing Google's first Immerse VR educational series exploring racial identity. Before Google, she founded her own leadership development training practice, Genuine Insights Inc. She is the best-selling author of Practical Genius.
In 2016 she was an Aspen Fellow and also served on the Generation Listen Advisory Board for National Public Radio. In 2015, she was appointed the chief inspiration officer for the Entrepreneurial Barbie by Mattel Inc. and in 2014 the National Association of Women's Business Owners awarded her with their Hall of Fame award.
Rudan has a bachelor's degree in English literature from Binghamton University and is a National Urban Fellow holding an MPA from Baruch College. She lives in San Carlos with her son and is a happy vegan.

Don't miss our amazing keynote speakers, plus the 150+ education sessions, learning labs, roundtables, solutions track sessions, and more, to drive your careers and communities forward.